FloLight 330W 56k/32k Fluorescent Light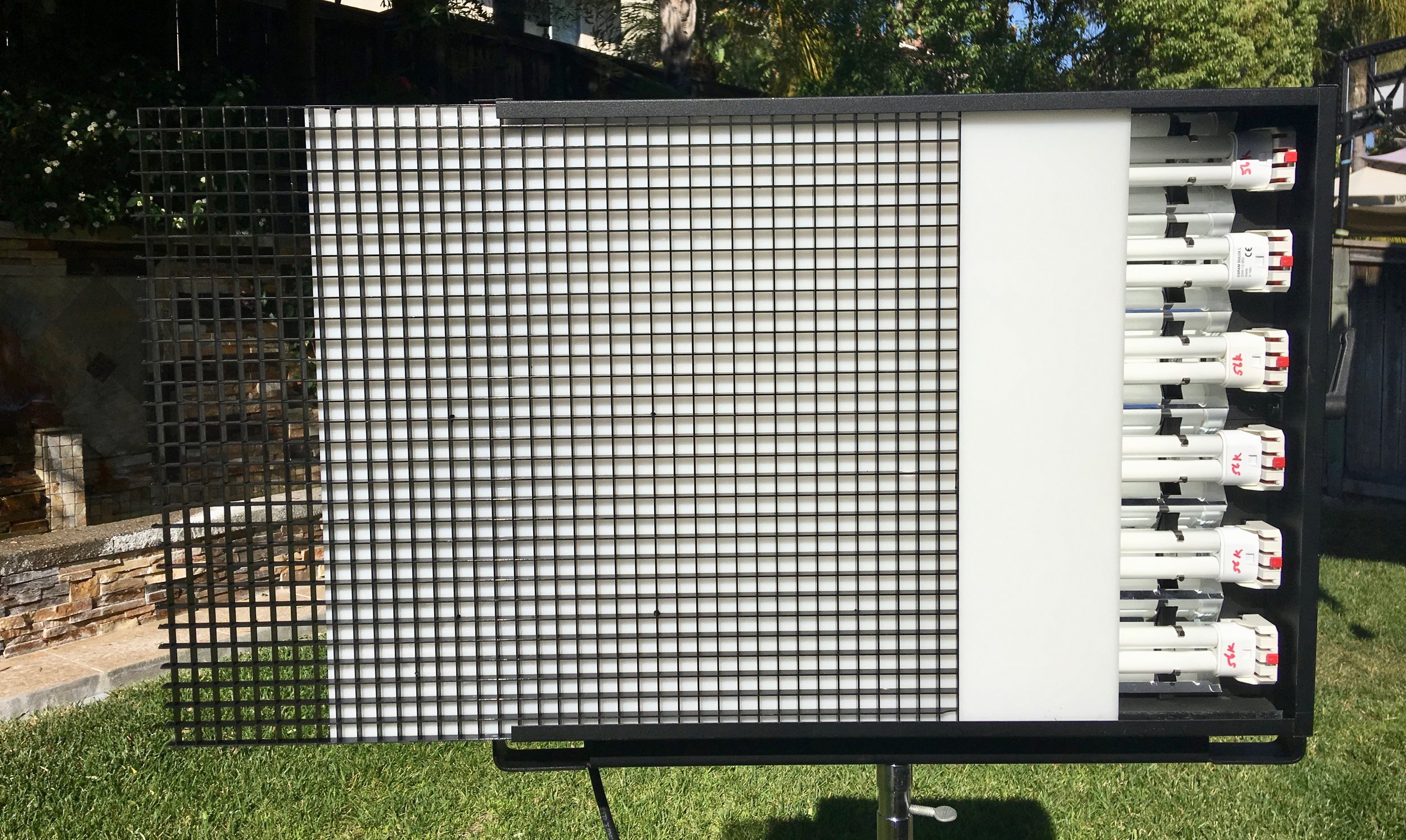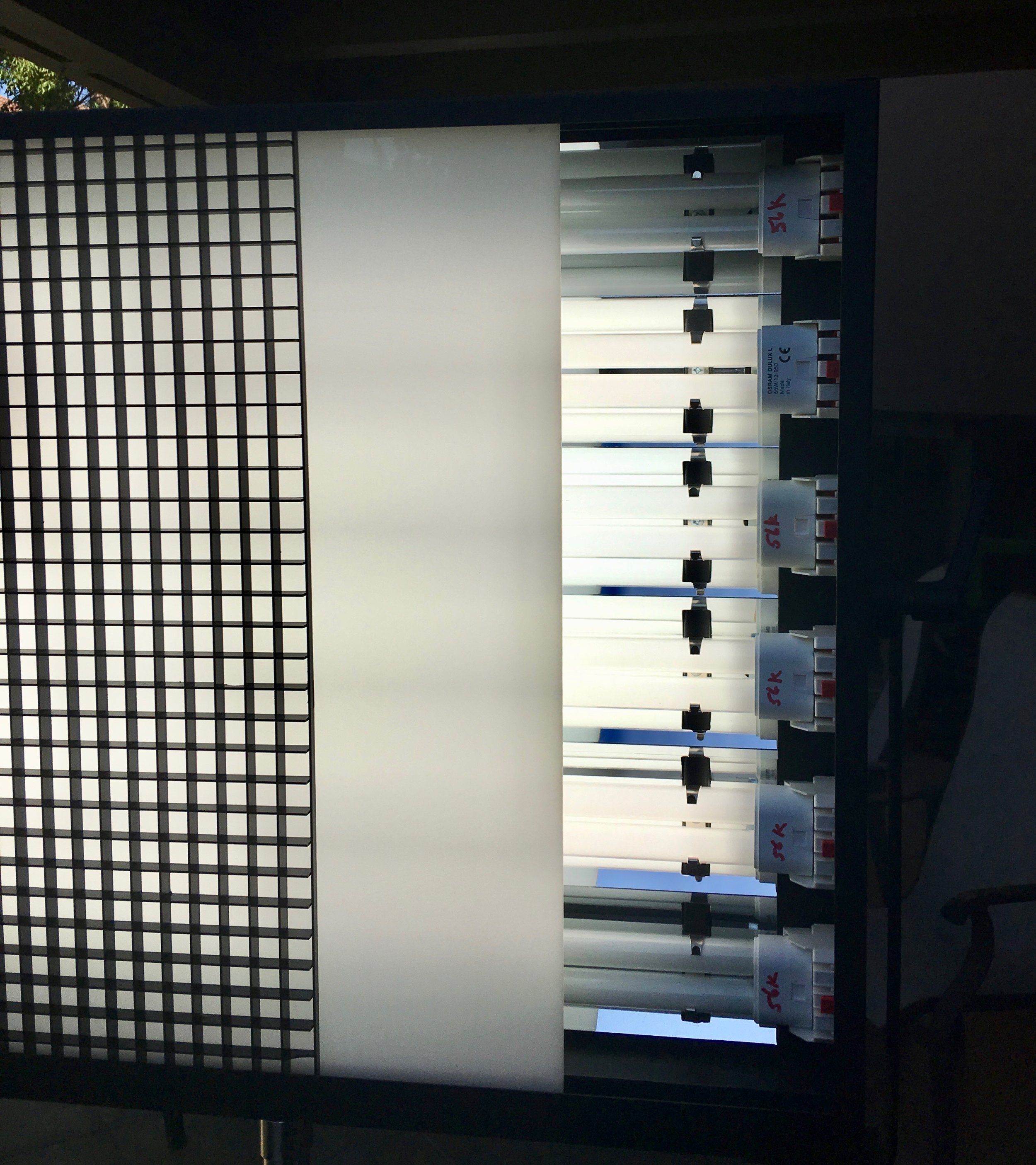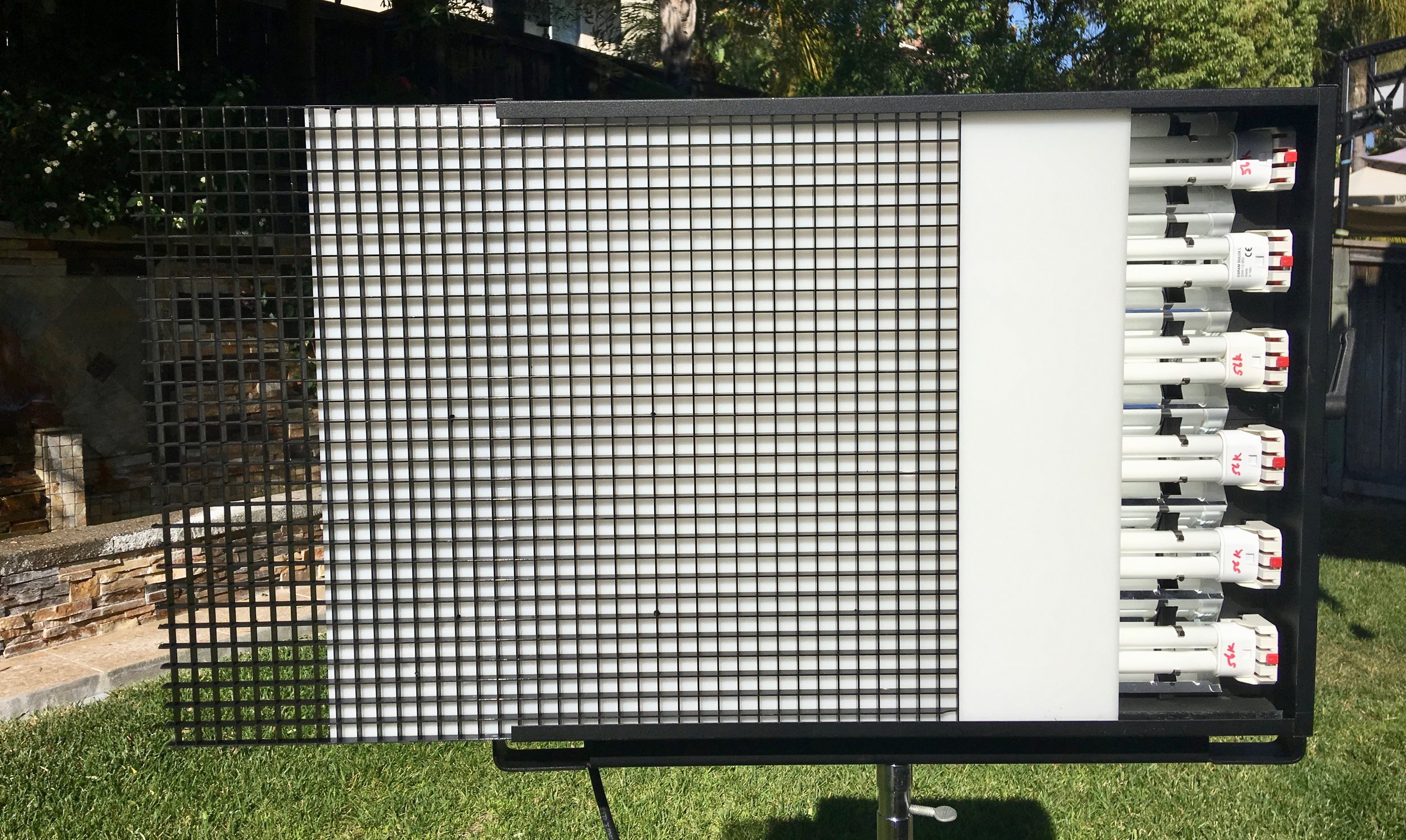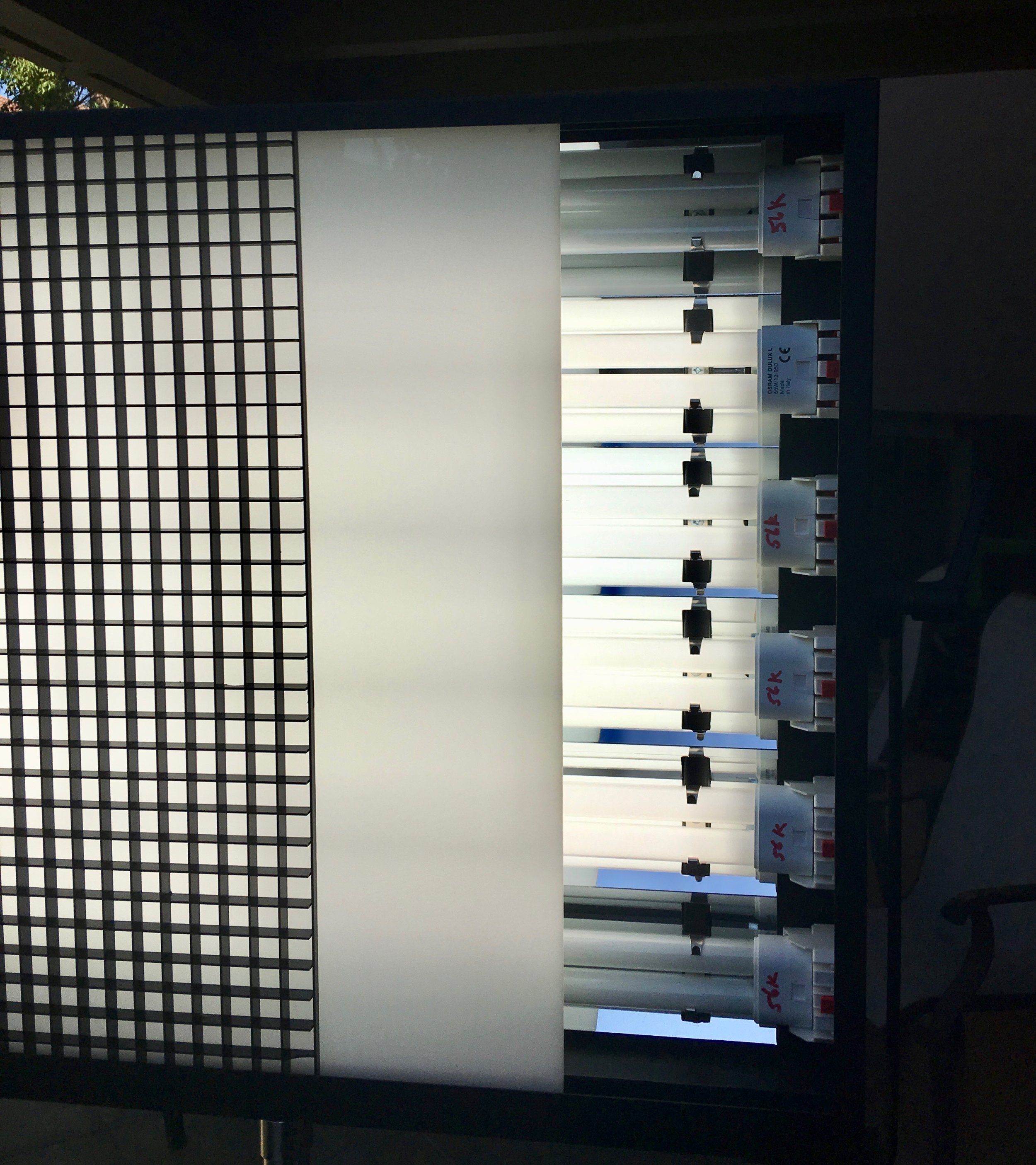 FloLight 330W 56k/32k Fluorescent Light
This is the first generation FloLight (http://www.flolight.com/fluorescent-lighting/). The latest generation is the FL-330AWD, which sells for $600+$144 (for a second set of bulbs). The primary differences: this uses 3 switches to turn on the bulbs in 2, 4 & 6 configurations to allow you to adjust the intensity of the light. The newest generation uses a dimmer switch. This also does not include barn doors, but does have an acrylic diffuser and separate egg crate: both can be removed, used separately or combined.
This comes with both 56k bulbs (x6) and 32k bulbs (x6). (Stand not incl.)
(Click on any image to enlarge).